Faculty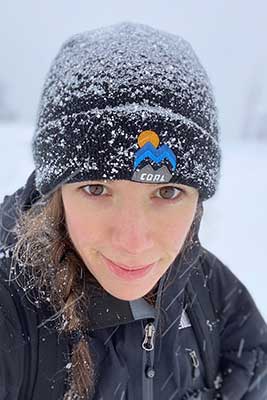 Dr. Rebecca Sugar
REBECCA SUGAR
Clinical Instructor, Department of Emergency Medicine
| | | | |
| --- | --- | --- | --- |
| University or Institution | Degree | Subject Area | Dates |
| University of British Columbia | Doctor of Medicine | Faculty of Medicine | 2012 – 2016 |
| McGill University | Bachelor of Science | Anatomy and Cell Biology, Faculty of Science | 2007 – 2011 |
Continuing Education or Training
| | | |
| --- | --- | --- |
| University or Institution | Rank or Title | Dates |
| University of British Columbia, St. Paul's Hospital | Emergency Medicine Fellowship, CCFP-EM | 2018-2019 |
| University of British Columbia, Chilliwack Site | Family Medicine Residency, CCFP | 2016-2018 |
Continuing Medical Education
| | | | | |
| --- | --- | --- | --- | --- |
| | University or Institution | Type | Detail | Dates |
| 1 | Fraser Health Authority | Online course | Harm Reduction in Emergency Course | February 2021 |
| 2 | Fraser Health Authority | Online course | Provincial Opioid Addiction Treatment Support Program | February 2021 |
| 3 | Fraser Health Authority | Online Course | Geriatric Friendly ER Course | March 2020 |
| 4 | Fraser Health Authority | Online Course | Trauma and Resiliency Informed Practice in Emergency Course | December 2020 |
| 5 | Chris Hani Baragwanath Hospital | Clinical Elective Experience | Additional trauma specific training undertaken in Johannesburg South Africa | January 2020 |
| 6 | Heart and Stroke Foundation | In-person course | Basic and Advanced Cardiac Life Support (BLS-ACLS) | 2015/2017/2019/2021 |
| 7 | Heart and Stroke Foundation | In-person course | Pediatric Advanced Life Support (PALS) | 2019/2021 |
| 8 | American College of Surgeons | In-person course | Advanced Trauma Life Support (ATLS) | 2016/2021 |
| 9 | University of British Columbia | In-person course | Resident as Teacher Certification | March 2019 |
| 10 | Airway Management Education Center | In-person course | Difficult Airway Course: Emergency | October 2018 |
| 11 | Canadian Point of Care Ultrasound Society (cPOCUS) | In-person course | Independent Practitioner Certification in Emergency Department Ultrasound | September 2018 |
| 12 | Canadian Point of Care Ultrasound Society (cPOCUS) | In-person course | Emergency Department Echo | June 2018 |
| 13 | Society of Obstetricians and Gynecologists of Canada (SOGC) | In-person course | Advances in Labour and Risk Management Course (ALARM) | November 2016 |
| 14 | Canadian Association of Emergency Physicians (CAEP) | In-person course | Airway Intervention and Management in Emergencies (AIME) | November 2016 |
| 15 | CASTED Canada | In-person course | CASTED Orthopedic Course | November 2016 |
| 16 | Canadian Pediatric Society (CPS) | In-person course | Neonatal Resuscitation Program | July 2016 |
Professional Qualifications
| | |
| --- | --- |
| 1 | CCFP – EM (Emergency Medicine) – 2019 |
| 2 | CCFP (Family Medicine) – 2018 |
REFEREED PUBLICATIONS
Journals
Red Dot Initiative: An analysis of postoperative visits to the emergency department  –  Published in BC Medical Journal (BCMJ), October 2018

My Role: First Author

Supervisor: Dr. Susan McDonald

·       Independently developed and distributed a survey with the purpose of improving perioperative education to reduce post-operative ED visits.

·       Performed chart review of patients presenting to the Emergency Department with postoperative complications.

·       Created a database and used descriptive statistics to assess incidence of and reasons for presentation to the ED.
Golden Key Society (2008) Entrance into the Golden Key Society is granted to those ranking in the top 10% of their
academic year.
Woman Associates of McGill Centennial Scholarship (2007)
This entrance scholarship to McGill University was established to celebrate the 100th anniversary of the admittance of women to McGill in 1884.
This award is given to individuals ranked in the top 1-2% of their graduating high school class who exemplify qualities of leadership in community and school activities.
Areas of special interest and accomplishments
| | |
| --- | --- |
| 1 | Clinical Teaching (on shift in ED and in ICU) |
| 2 | Medical Scenario Simulation |
| 3 | Small-group workshops |
Scheduled Teaching (without course number)
| | | | | | |
| --- | --- | --- | --- | --- | --- |
| Description | Duration | Year | Number of Students / Trainees | Student / Trainee level | Total Hours |
| Family Medicine Casting Clinic | 1 day | 2021 | 15 | Family Medicine R2 | 8 |
| Family Medicine Med Simulation | 1 day | 2021 | 12 | Family Medicine R2 | 4 |
Unscheduled Teaching
| | | | | | |
| --- | --- | --- | --- | --- | --- |
| Description | Duration | Year | Number of Students / Trainees | Student / Trainee level | Total Hours |
| ER Clinical Teaching | 2-3 shifts per month with learner | 2021 | 1 per shift | UBC Family and Emergency Medicine Residents PGY1-PGY5 and Medical Students (MSI3/4) | 30 |
| ICU Clinical Teaching | 4-6 shifts per month | 2021 | 2-3 residents per shift | Residents from mixed UBC programs from PGY1-PGY3 | 60 |
| ER Clinical Teaching | 2-3 shifts per month with learner | 2020 | 1 per shift | UBC Family and Emergency Medicine Residents PGY1-PGY5 and Medical Students (MSI3/4) | 30 |
| ICU Clinical Teaching | 4-6 shifts per month | 2020 | 2-3 residents per shift | Residents from mixed UBC programs from PGY1-PGY3 | 60 |
| ER Clinical Teaching | 2-3 shifts per month with learner | 2019 (Sept – Dec) | 1 per shift | UBC Family and Emergency Medicine Residents PGY1-PGY5 and Medical Students (MSI3/4) | 10 |
| ICU Clinical Teaching | 4-6 shifts per month | 2019 (Sept-Dec) | 2-3 residents per shift | Residents from mixed UBC programs from PGY1-PGY3 | 20 |