Message from the Division Head
The UBC Division of Critical Care brings together critical care physicians across this province as we all work to achieve best possible health outcomes for all British Columbians. We are committed to addressing the health needs of our communities, bringing humility and empathetic practices to our teaching, learning, research, and clinical care environments, and in developing and supporting ground-breaking and recognized international research.
Our Division contributes to the UBC Faculty of Medicine Vision, "Transforming Health for Everyone" by bringing excellence in critical care teaching and research to the bedside.
We are grounded in the Faculty of Medicine Values of Respect, Integrity, Compassion, Collaboration, and Equity.
More than ever, our physicians have shown their commitment to patient care and research during the extraordinary challenges of the COVID-19 pandemic. Thanks to input from our critical care physicians, the BC Centre for Disease Control provides up to date critical care information for healthcare workers in hospital settings and those caring for patients hospitalized or experiencing severe COVID-19.
Donate to Critical Care
Critical Care physicians are there for you and your loved ones when you need them most. Your donation will ensure that our UBC Division of Critical Care physicians have the support they need to save lives.
Please donate today and let's transform health for everyone.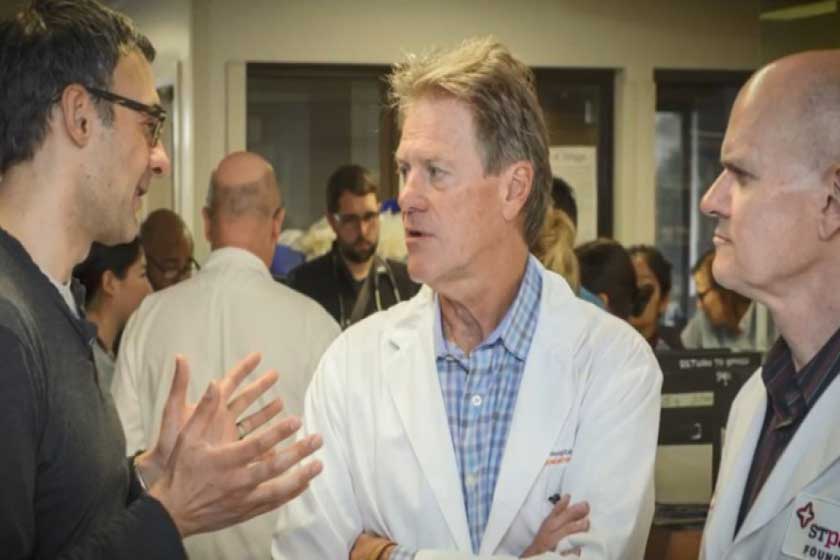 Mission
Who we are: The UBC Division of Critical Care is a collaborative and multi-faceted academic division with provincial scope and global reach.
What we do: We provide:
Culturally safe and quality-driven clinical care;
Inclusive and transparent academic leadership;
Innovative and collaborative basic, clinical, and health services research in many areas including sepsis, respiratory failure, extracorporeal life support, and neuro-critical care"
Critical care education across the continuum.
Who we do it for: We serve the diverse populations of British Columbia and beyond, providing the best critical care possible to patients and communities along the continuum of care in quaternary, tertiary, regional, community and rural and remote settings.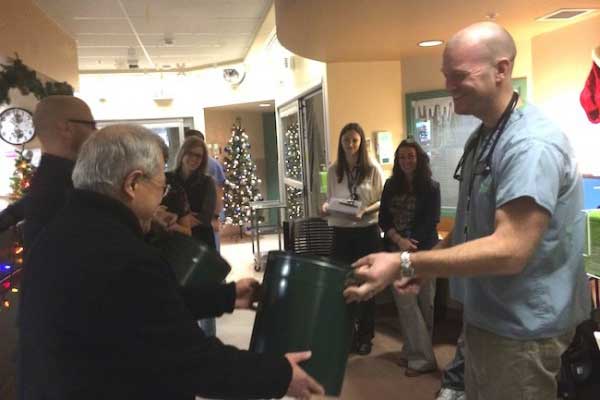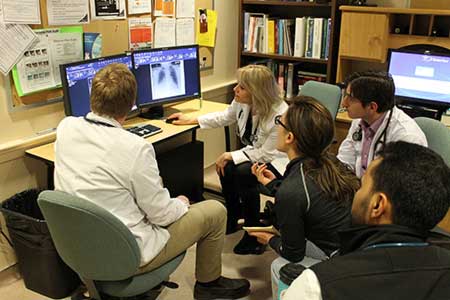 Our Goals
Clinical Care

Promote a sustainable career in critical care delivery for a diverse group of practitioners that is representative of the people we serve*.
Partner with other critical care organizations in leadership and delivery of quality clinical care that is inclusive of all communities.

* The people we serve includes women, Black, Indigenous, and people of colour and people who identify with diverse genders, gender expressions and/or sexual orientations

Academic Leadership

Expand our membership to be inclusive of the critical care leadership and physicians practicing critical care across the Province of British Columbia
Work toward a fully provincial ICU database and improvement network, governed by representatives from each health authority that fully integrates research, education and clinical care
Attract and support the development of a diverse community of critical care practitioners that is representative of the people we serve*.

* The people we serve includes women, Black, Indigenous, and people of colour and people who identify with diverse genders, gender expressions and/or sexual orientations

Research

Create an inclusive and collaborative research hub with global reach
Mine the power of the database to track critical care outcomes of patients from all of our communities including our rural, remote and Indigenous communities, and patients cared for by virtual care
Strengthen divisional expertise beyond critical care
Support our early career investigators

Education

Strengthening and expanding our education mandate
Providing expertise in delivery of critical care across the continuum
Providing an inclusive and respectful learning environment where everyone belongs and is representative of the people we serve*.

* The people we serve includes women, Black, Indigenous, and people of colour and people who identify with diverse genders, gender expressions and/or sexual orientations