Faculty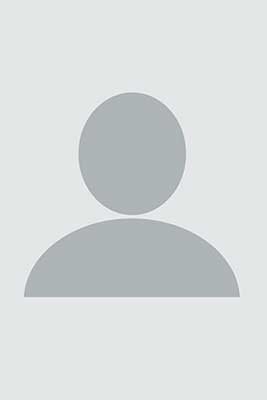 Dr. William R. Henderson
Education:
MD, University of British Columbia
PhD, University of British Columbia, Respiratory & Exercise Physiology
Recent Publications:
•Belway D, Henderson W, Keenan S, Levy A, Dodek P. Do specialist transport personnel improve hospital outcome in critically ill patients transferred to higher centers? A systematic review. Journal of Critical Care. 21:8-18. 2006.
•Henderson WR, Chittock DR, Dhingra VK, Ronco JJ. Hyperglycemia in acutely ill emergency patients — Cause or effect? Can J Emerg Med 2006;8(5):339-43.
•Henderson WR, Fitzgerald M, Doyle-Waters M, Dhingra VK, Chittock DR, Fenwick JC, Ronco JJ. Intensive Insulin Therapy in Critically Ill Patients. Cochrane Database of Systematic Reviews. 2006.
•Henderson W. Percutaneous Dilational Tracheostomy in a Community Intensive Care Unit. Eur J Trauma Emerg Surg 2007;33:1–5.
•Griesdale DEG, de Souza RJ, van Dam RM, Heyland DK, Cook DJ, Malhotra A, Dhaliwal R, Henderson WR, Chittock DR, Finfer S, Talmor D. Intensive insulin therapy and mortality among critically ill patients: a meta-analysis including NICE-SUGAR study data. CMAJ. 2009. 180:821 – 827.
•Henderson WR, Dhingra V, Chittock D, Foster D, Hebert P, Cook D, Heyland D, Dodek P, Griesdale D, Schulzer M, Ronco JJ; Canadian Critical Trials Group. The efficacy and safety of glucose control algorithms in intensive care: a pilot study of the Survival Using Glucose Algorithm Regulation (SUGAR) trial. Pol Arch Med Wewn. 2009 Jul-Aug;119(7-8):439-46.
•Henderson WR, Finfer S. Differences in outcome between the NICE-SUGAR and Leuven trials: possible methodological explanations. Crit Care Resusc. 2009 Sep;11(3):175-7.
•The NICE-SUGAR Study Investigators. Intensive versus conventional glucose control in critically ill patients. N Engl J Med 2009;360:1283-97.
•Henderson WR, Griesdale DE, Walley KR, Sheel AW.Clinical review: Guyton – the role of mean circulatory filling pressure and right atrial pressure in controlling cardiac output. Crit Care. 2010 Dec 1;14(6):243.
•Guenette JA, Henderson WR, Dominelli PB, Querido JS, Brasher PM, Griesdale DE, Boushel R, Sheel AW. Blood flow index using near-infrared spectroscopy and indocyanine green as a minimally invasive tool to assess respiratory muscle blood flow in humans. Am J Physiol Regul Integr Comp Physiol. 2011 Apr;300(4):R984-92.
•Griesdale DE, Henderson WR, Green RS. Airway management in critically ill patients. Lung. 2011 Jun;189(3):181-92.
•Negash DT, Dhingra VK, Copland M, Griesdale D, Henderson W. Intensity of continuous renal replacement therapy in acute kidney injury in the intensive care unit: a systematic review and meta-analysis. Vasc Endovascular Surg. 2011 Aug;45(6):504-10.
•Sekhon MS, Dhingra K V, Sekhon IS, Henderson WR, McLean N, Griesdale DE. The safety of synthetic colloid in critically ill patients with severe traumatic brain injuries. J Crit Care. 2011 Aug;26(4):357-62.
•Querido JS, Wehrwein EA, Hart EC, Charkoudian N, Henderson WR, Sheel AW. Baroreflex control of muscle sympathetic nerve activity as a mechanism for persistent sympathoexcitation following acute hypoxia in humans. Am J Physiol Regul Integr Comp Physiol. 2011 Dec;301(6):R1779-85.
•Henderson WR, Sheel AW. Pulmonary mechanics during mechanical ventilation. Respir Physiol Neurobiol. 2011 Dec 2. (Epub ahead of print).