Faculty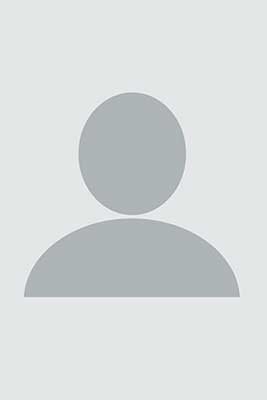 Dr. Gary Miller
Dr. Gary Miller
Medicine – Division of Critical Care
University or Institution
Degree
Subject Area
Dates
McMaster University
MD
1973 – 1976
McGill University

(Lady Davis Institute for Medical Research)

MSc*
Glucose binding receptors on RBC membranes
1973 (incomplete)
McGill University
BSc
Genetics
1968 – 1972
Title of Dissertation and Name of Supervisor
| | |
| --- | --- |
| Title of Dissertation | Supervisor |
| *Glucose binding receptors on RBC membranes | Dr. Arthur Khalenberg |
|   |   |
|   |   |
Continuing Education or Training
| | | |
| --- | --- | --- |
| University or Institution | Rank or Title | Dates |
| St Paul's Hospital/UBC | Rotating Intern | 1976 – 1977 |
| McMaster University | Internal Medicine R2 | 1977 – 1978 |
| St. Paul's Hospital/UBC | Internal Medicine R3-R4 | 1978 – 1980 |
| St. Paul's Hospital/UBC | Pulmonary Critical Care Fellow | 1980 – 1982 |
Continuing Medical Education
University or Institution
Type
Detail
Dates
1
UBC
Medical/ ICU Grand Rounds
Rounds attended average 1/month
2017 – 2020
2
European Society of Critical Care
Annual Critical Care Conference
Berlin, Amsterdam, Paris, Milan, Lisbon, Madrid, Barcelona, Brussels,
2001 – 2018 (14x)
3
ANZICS
Annual Conference
Sydney, Canberra
2000, 2001
4

Dubai Critical Care Conference
Annual Critical Care Conference
Dubai, UAE
2010 – 2014
5
Dubai Health
Pulmonary, Critical Care section
Dubai, UAE
2010 – 2014
5
Whistler Critical Care Conference
Critical Care
Whistler, Canada
2018 – 2020
6
ELSO
ECMO Course
Karolinska Institute,

Stockholm, Sweden

2019
Professional Qualifications
| | |
| --- | --- |
| 1 | FRCPC Internal Medicine – 1982 |
| 2 | FACP Pulmonary Critical Care – 1987 |
| 3 | College of Physicians and Surgeons of BC – 1982 |
REFEREED PUBLICATIONS
Journals
Canadian Journal of Biochemistry 1972. Khalenberg, Dolan, Miller . D- Glucose binding sites on erythrocyte membranes.
Chest 1987. Ostrow, Miller, Miller. Tracheal ulcerations in severe ulcerative colitis.
Chest 1989 Pardy, Jenkins, Miller. Residual abnormal pulmonary function following acute botulism poisoning

Saudi Medical Journal, 1994 Al Tahan,Miller, Hussein,Obeid. Critical Illness Polyneuropathy
Journal of Neuroimaging 1997. Omer, Al Kawi, Watban, Bholega, Mclean, Miller; Acute Wiernicke's Encephalopathy associated with Hyperemesis Gravidarum, MRI findings.
Conference Proceedings
American Academy of Neurology meeting May 1994. Bholega, Haider, Jaiswal, Miller, Stigsby, Mclean, Omer, Al Kawi; Axonal Guillan Barre Syndrome is a misnomer.
American Thoracic Society Meeting May 1995. Bouchama, Miller, Djasmati, Siemkowicz, Khan, Ernst; Colony stimulating factors for neutropenic patients admitted to an intensive care unit.
NON-REFEREED PUBLICATIONS
Conference Proceedings
CT Angiography in patients having eSVS Mesh supported coronary saphenous vein grafts: Intermediate term results; Klima, Elsebay,Gantri, Hallak, Taha, Al Astal, Al Asad, Bangardt, Miller 
Faulk, Solomon, Miller et al. Are cardiac arrests preventable? Premonitory signs and symptoms in unmonitored hospitalized patients 6 hours prior to cardiac arrest.          
BOOKS
Chapters
Nosocomial Pneumonia. Infectious Diseases of the Respiratory Tract, ed Ellis and Friend. Cambridge University Press, 1996
Intensive Care Management of Patients with Life -Threatening Pneumonia.  Infectious Diseases of the Respiratory Tract, ed Ellis and Friend, Cambridge University Press,1996
Granting

 agency

Subject
Duration

mo/yy to mo/yy

Principal Investigator
Co-PI(s)
Eli Lilly

Address Study

Activated Protein C in Critically Ill Patients with APACHE Score < 25

02/ 2003 -04/ 2004
PI for KFSHRC Saudi Arabia
  Dr. G Miller

Dr. M Kherralah
Areas of special interest and accomplishments
| | |
| --- | --- |
| 1 | Director Life Support Training Centre – teaching BLS, PALS, ACLS to physicians, nurses, paramedics |
| 2 | King Faisal Specialist Hospital Riyadh, Jeddah- training medical & surgical residents during their rotations. Didactic lectures, journal club, clinical skills, ICU procedures |
| 3 | American Hospital Dubai – collaborative practice rounds with ICU registrars and nurses |
| 4 | UBC –residents (Medicine, Emergency, Anesthesia, Surgery) and medical student teaching while on call. Review of cases, supervised critical care procedures, POCUS bedside teaching. |
Continuing Education Activities
 
Description of Activity
Venue (City/Country)
Dates
1
Heat Stroke

Saudi Critical Care Conference

Riyadh, Saudi Arabia
1994
2
Percutaneous Tracheostomy

Saudi Critical Care Conference

Riyadh, Saudi Arabia
1995
3
ARDS

Saudi Critical Care Conference

Riyadh, Saudi Arabia
1996
4
Nutrition in Critical Care Patients

Saudi Critical Care Conference

Riyadh, Saudi Arabia
1997
5
 Acid Base Disorders Made Simple

Saudi Critical Care Conference

Jeddah, Saudi Arabia
2001
6
Who Lives? Who Dies? Who Decides?

Saudi Critical Care Conference

(End of Life Issues in ICU)

Jeddah, Saudi Arabia
2002
7
Post Cardiac Arrest Care

Saudi Critical Care Conference

Jeddah, Saudi Arabia
2002
8
Patient Safety. Why all the Fuss?

Saudi Critical Care Conference

Jeddah, Saudi Arabia
2003
9
Medical Emergency Team

Dubai Critical Care Conference

Dubai, UAE
2010
10
Pulmonary Hypertension

Dubai Critical Care Conference

Dubai, UAE
2011
11
Fat Embolism

Dubai Critical Care Conference

Dubai, UAE
2012
12
Critical Care of Obese patients. Myths vs Evidence

Dubai Critical Care Conference

Dubai, UAE
2013
13
ICU Associated Weakness

Arab Health -Pulmonary Critical Care Section

Dubai, UAE
2013
14
Acute Lung Injury Following Aortic Arch Repair

Arab Health -Pulmonary Critical Care Section

Dubai, UAE
2014
15
Grand Rounds – Multiple presentations

King Faisal Specialist Hospital

American Hospital Dubai,

Al Hada Hospital, Taif, Saudi Arabia

Lions Gate Hospital, North Vancouver

Coffs Harbour Base Hospital

Riyadh, Jeddah,

Dubai, UAE

Taif, Saudi Arabia

North Vancouver, Canada

Coffs Harbour, Australia
Unscheduled Teaching
Description
Duration
Year
Number of Students / Trainees
Student / Trainee level
Total Hours
Teaching with patient care in ICU
Many hours on my on call shifts

Average 40hrs/week

2020
Multiple
UBC residents, (Anesthesia, Medicine, Surgery, Emergency, Neurology, ObGyn)
many
Teaching with patient care
2019
Multiple
UBC residents (Anesthesia, Medicine, Surgery, Emergency, Neurology, ObGyn)

Medical Students

Teaching with patient care
2018
Multiple
UBC residents (Anesthesia, Medicine, Surgery, Emergency, Neurology, ObGyn)

Medical Students

Teaching with patient care

2017
Multiple
UBC residents (Anesthesia, Medicine, Surgery, Emergency, Neurology, ObGyn)

Medical Students

Teaching with patient care

2016
Multiple
UBC residents (Anesthesia, Medicine, Surgery, Emergency, Neurology, ObGyn)

Medical Students

Teaching with patient care
2015
Multiple
UBC residents (Anesthesia, Medicine, Surgery, Emergency, Neurology, ObGyn)

Medical Students