Faculty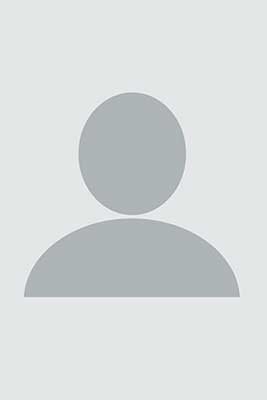 Dr. Benjamin Thomas Wierstra
Dr. Benjamin Thomas Wierstra
Clinical Assistant Professor
POST-SECONDARY EDUCATION
| | | | |
| --- | --- | --- | --- |
| University or Institution | Degree | Subject Area | Dates |
| University of Calgary | Critical Care Medicine Residency | Adult Critical Care Medicine Post Graduate medical training | July 2016 to June 2018 |
| University of Calgary | Internal Medicine Residency | Internal Medicine Post Graduate medical training | July 2013 to June 2016 |
| University of Hawaii | HELP Course | Health Emergencies in Large Populations (HELP) Certification | July 2012 |
| University of Alberta | Family Medicine Residency | Family Medicine Post Graduate medical training | July 2006 to June 2008 |
| University of Ottawa | Medical Degree | Undergraduate Medicine Degree | Sept 2002 to May 2006 |
| McMaster University | B.Health Science (Physiotherapy) | Physiotherapy | Sept 1996 to Sept 1998 |
| McMaster University | B.Arts&Science | Arts & Science | Sept 1993 to May 1996 |
Continuing Medical Education
University or Institution
Type
Detail
Dates
1
Interior Health Authority/

Institute for Healthcare Improvement (IHI)

Course
Physician Quality Improvement (PQI) Project Development and Implementation

ICU Census Accuracy Project

Sept 2020 to Feb 2021
2
Pediatric Basic Intensive Care Course
Course/

Qualification

Review of pediatric patient resuscitation/critical care support
26-27 Nov 2020
3
Advanced Military Medical Management of Chemical, Biologic, Radiologic and Nuclear (CBRN) Casualties
Course/

Qualification

Advanced critical care resuscitation of CBRN casualties in military & non-military environments.

Winterbourne Gunner, UK

6-12 Oct 2019
4
Canadian Armed Forces

Critical Care Air Evacuation (CCAE) Qualification

Course/

Qualification

Critical care air evacuation considerations for patient evacuation and management
9-11 April 2019
5
Critical Care Medicine Review Course
Course
Review of key critical care medicine topics & mechanical ventilation considerations
30 May – 2 June 2018
6
Canadian Armed Forces
Course/

Qualification

Diving (Hyperbaric) Medicine Basic Course
21 Jan – 1 Feb 2013
7
Canadian Armed Forces
Course/

Qualification

Advanced Medical Officer Course
26 Jan – 3 Feb 2012
8
Canadian Association of Emergency Physicians
Course/

Certificate

Emergency Department Targeted Ultrasound
4 April 2009
9
Canadian Armed Forces
Course/

Qualification

Advanced Flight Surgeon Officer Qualification
1 Feb – 6 Mar 2009
10
Canadian Armed Forces
Course/

Qualification

Aeromedical Basic Course
1 Nov – 5 Dec 2008
11
Canadian Armed Forces
Course/

Qualification

Basic Medical Officer Course
1-26 Sept 2008
(e) Professional Qualifications
| | |
| --- | --- |
| 1 | FRCPC Adult Critical Care Medicine (Sept 2018) |
| 2 | FRCPC General Internal Medicine (May 2018) |
| 3 | CCFP (June 2008) |
| 4 | MD (May 2006) |
| 5 | |
REFEREED PUBLICATIONS
Journals
Wierstra BT, Rommens KL, Cantle PM and S Au. 2020. Arterial Placement of Central Venous Catheters: Beyond Prevention to Management. Canadian Journal of General Internal Medicine; 15(3): 45-8.
Sauro KM, Soo A, de Grood C, Yang MMH, Wierstra BT, Benoit L, Couillard P, Lamontagne F, Turgeon AF, Forster AJ, Fowler RA, Dodek PM, Bagshaw SM and HT Stelfox. 2020. Adverse Events After Transition From ICU to Hospital Ward: A Multicenter Cohort Study. Critical Care Medicine; 48(7):946-53.
Manji F, Wierstra BT and J. Posadas. 2017. Severe Undifferentiated Vasoplegic Shock Refractory to Vasoactive Agents Treated with Methylene Blue. Case Reports in Critical Care; 2017 (https://doi.org/10.1155/2017/8747326).
Wierstra BT, Kadri S, Alomar S, Burbano X, Barrisford GW and RLC Kao. 2016. The impact of 'early' versus 'late' initiation of renal replacement therapy in critical care patients with acute kidney injury: a systematic review and evidence synthesis. Critical Care; 20:122 (DOI 10.1186/s13054-016-1291-8).
Conference Proceedings
Wierstra BT, Green FH, Dennis J and J Waechter. 2018. Treatment of Acute Asthma in the ICU with a Liquid Perfluorocarbon and CO2 Gas Combination. Am J Respir Crit Care Med. 197:A5269.
AWARDS
Awards for Scholarship (indicate name of award, awarding organizations, date)
| | |
| --- | --- |
| 1 | University Entrance Scholarship – Awarded by McMaster University for scholastic achievement in Grade 12 Secondary School Academics (1993) |
| 2 | |
Awards for Service (indicate name of award, awarding organizations, date)
| | |
| --- | --- |
| 1 | Queen's Diamond Jubilee Recipient – Awarded by Government of Canada for Medical leadership while in the position of Officer Commanding at Canadian Forces Base (CFB) Petawawa, 2 Field Ambulance – (Awarded 2012) |
| 2 | "Professor's Prize in Pediatrics" – Awarded from University of Ottawa for outstanding performance during pediatric rotation (2006) |
| 3 | |
(c)   Other Awards
| | |
| --- | --- |
| 1 | Canadian Forces' Decoration (CD) with 1 clasp – Awarded by Government of Canada for 22 years of service to Canada in the Canadian Armed Forces (CAF) (Awarded 2015) |
| 2 | NATO Medal for Former Yugoslavia – Awarded by Government of Canada for deployment with the CAF to Bosnia-Herzegovina from February to September 2000 |
| 3 | General Campaign Star – Southwest Asia – Awarded by the Government of Canada for deployment to Afghanistan from November 2010 to July 2011 |
| 4 | General Campaign Star – Expeditionary – Awarded by Government of Canada for deployment with the CAF to Iraq from November 2018 to February 2019 |
| 5 | Canadian Peacekeeping Service Medal – Awarded by Government of Canada for deployment(s) in performance of peacekeeping duties with the CAF (Awarded 2001) |
| | |
Areas of special interest and accomplishments
| | |
| --- | --- |
| 1 | Neurocritical care |
| 2 | Quality Improvement |
| 3 | Trauma Resuscitation (within the Canadian Armed Forces) |
| 4 | Chemical, Biologic, Radiologic and Nuclear (CBRN) Critical Medicine Management Specialist |
| 5 | |
Scheduled Teaching (without course number)
Description
Duration
Year
Number of Students / Trainees
Student / Trainee level
Total Hours
SMP Family Medicine Academic Half Day Lecture & Simulation:

Diabetic Ketoacidosis Management

2 hours
2021
12
R1 & R2 Residents
8
Advanced Chemical, Biologic, Radiologic and Nuclear (CBRN) Lectures (Medical Management Biologic and Chemical casualty management) and Small group simulation development and feedback including use of non-human model resuscitation (CFB Suffield, Suffield, Alberta)
2-6 November 2020

(5 days)

2020
8
Practicing Family Physicians and Physician Assistants in the Canadian Armed Forces

(Post Graduate level)

35
Canadian Armed Forces (CAF) Physician Assistant Instructor/Faculty (CFHSTC, Borden, Ontario)

NEUROLOGY BLOCK

13-17 January 2020

(5 days)

2020
16
Physician Assistant Students (University of Nebraska Medical School in Omaha accredited)
35
Canadian Armed Forces (CAF) Physician Assistant Instructor/Faculty (CFHSTC, Borden, Ontario)

ENDOCRINOLOGY BLOCK

9-13 December 2019

(5 days)

2019
16
Physician Assistant Students (University of Nebraska Medical School in Omaha accredited)
30
Canadian Armed Forces (CAF) Physician Assistant Instructor/Faculty (CFHSTC, Borden, Ontario)

NEUROLOGY BLOCK

1-5 April 2019

(5 days)

2019
16
Physician Assistant Students (University of Nebraska Medical School in Omaha accredited)
35
Unscheduled Teaching
Description
Duration
Year
Number of Students / Trainees
Student / Trainee level
Total Hours
Clinical Preceptor, Bedside Medical Student/Resident Teaching

(5 hours/week with trainees on clinical rotation in the KGH ICU)

3 weeks
2021
4
Medical Student Year 4 x 1

Family Medicine R1 x 2

Emergency Medicine R3 x 1

15
Clinical Preceptor, Bedside Medical Student/Resident Teaching

(5 hours/week with trainees on clinical rotation in the KGH ICU)

8 weeks
2020
16
Medical Student Year 4 x 4

Family Medicine R1 x 8

Emergency Medicine R2 x 4

40
Clinical Preceptor, Bedside Medical Student/Resident Teaching

(5 hours/week with trainees on clinical rotation in the KGH ICU)

8 weeks
2019
16
Medical Student Year 4 x 4

Family Medicine R1 x 8

Emergency Medicine R2 x 4

40
(b) Courses Taught at UBC:
Year
Course Number
Description
Total Number of Scheduled Hours
Class Size
Hours Taught
Lectures
Tutorials
Labs
Other
2020
MED 421/422
Clinical Skills Integration

7,14,21 February

25,30 September

2 October

24
4
18
6

(Assignment review & feedback)

2019
MED 421/422
Clinical Skills Integration

1,8,27 November

12
4
9
3

(Assignment review & feedback)