Faculty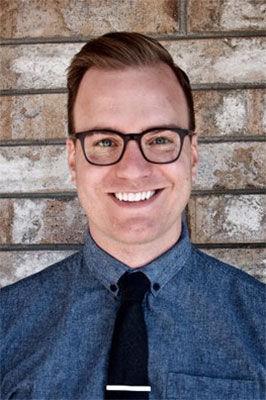 Dr. Adam Thomas
July 2018 – June 2020 Adult Critical Care Medicine Fellowship University of British Columbia, Vancouver, BC 
July 2013- June 2018 FRCPC Emergency Medicine University of British Columbia, Victoria, BC JULY 
JULY 2016 – 2017 Fellow – Digital Scholarship and Novel Strategies in Emergency Medicine Education (Partnership between Universities of British Columbia, Toronto, Saskatchewan and McMaster) 
2010-2013 Doctor of Medicine (May, 2013) University of Calgary, Calgary, AB, Canada 
2005-2008 Bachelor of Health Science (Honours), Health & Society Major University of Calgary, Calgary, AB, Canada 
QUALIFICATIONS 
2019 Resuscitative TEE – Montreal Course
2019 Advanced Cardiac Life Support – Instructor
2019 Advanced Trauma Life Support- Provider
2019 Basic Life Support – Provider
2015 APLS – Instructor
2015 Independent Practioner – Canadian Emergency Ultrasound Society
2015 EDE 2 advanced ultrasound
2013 Neonatal Rescucitation – Provider
2013 EDE 1 Ultrasound Course 
July 2018 – June 2020 Adult Critical Care Medicine Fellowship University of British Columbia, Vancouver, BC 
July 2013- June 2018 FRCPC Emergency Medicine University of British Columbia, Victoria, BC JULY 
JULY 2016 – 2017 Fellow – Digital Scholarship and Novel Strategies in Emergency Medicine Education (Partnership between Universities of British Columbia, Toronto, Saskatchewan and McMaster) 
2010-2013 Doctor of Medicine (May, 2013) University of Calgary, Calgary, AB, Canada 
2005-2008 Bachelor of Health Science (Honours), Health & Society Major University of Calgary, Calgary, AB, Canada 
QUALIFICATIONS 
2019 Resuscitative TEE – Montreal Course
2019 Advanced Cardiac Life Support – Instructor
2019 Advanced Trauma Life Support- Provider
2019 Basic Life Support – Provider
2015 APLS – Instructor
2015 Independent Practioner – Canadian Emergency Ultrasound Society
2015 EDE 2 advanced ultrasound
2013 Neonatal Rescucitation – Provider
2013 EDE 1 Ultrasound Course 
ORIGINAL CONTRIBUTIONS
2020 Stukas, Sophie; Hoiland, Ryan L; Cooper, Jennifer; Thiara, Sonny; Griesdale, Donald E; Thomas, Adam D;Orde, Matthew M; English, John C; Chen, Luke Y. MD; Foster, Denise; Mitra, Anish R; Romano, Kali; Sweet, David D; Ronco, Juan J; Kanji, Hussein D; Chen, Yu-Wei R; Wong, Sophia L; Wellington, Cheryl L; Sekhon, Mypinder S. The Association of Inflammatory Cytokines in the Pulmonary Pathophysiology of Respiratory Failure in Critically Ill Patients With Coronavirus Disease 2019, Critical Care Explorations: September 2020 – Volume 2 – Issue 9 – p e0203 doi:10.1097/CCE.0000000000000203
2020 Rola, Philippe & Farkas, Joshua & Spiegel, Rory & Kyle-Sidell, Cameron & Weingart, Scott & Duggan,Laura & Garrone, Marco & Thomas, Adam. (2020). Rethinking the early intubation paradigm of COVID-19: time to change gears?. Clinical and Experimental Emergency Medicine.10.15441/ceem.20.043.
2020 Adam Thomas, Greg Haljan, Anish Mitra. Lung ultrasound findings in a 64-year- old woman with COVID-19. CMAJ. April 14, 2020. 192 (15) E399.DOI: https:// doi.org/10.1503/cmaj.200414
2019 Adam Thomas, Daniel Ovakim, Hussein Kanji, Leith Dewar and Gordon Finlayson. Intravenous LipidEmulsion Therapy and VA-ECMO Rescue Therapy for Massive Venlafaxine and Clonazepam Overdose. Journal of Clinical Toxicology. J Clin Toxicol 2017, 7:6
2018 Ting, D. K., Thoma, B. , Luckett-Gatopoulos, S. , Thomas, A. , Syed, S. , Bravo, M. , Zaver, F. , Purdy, E. , Kwok, E. S. and Chan, T. M. (2018), CanadiEM: Accessing an online community of practice to create a Canadian national medical education institution. AEM Education and Training. Accepted Author Manuscript. . doi:10.1002/aet2.10199
2017 William Sevcik, Katerine Smith, Adam Thomas. Chapter Editor. Essentials for the Canadian Medical Licensing. (2017) Second Edition. Chapter 5 – Emergency Medicine. Copyright Wolters Kluwer.
2011 Birks, L. K., Powell, C. D., Thomas, A. D., Medard, E., Roggeveen, Y. & Hatfield, J.M. (2011). Promoting health, preserving culture: adapting RARE in the Maasai context of Northern Tanzania. AIDS Care: Psychological and Socio-medical Aspects of AIDS/HIV, 23(5), 585-592.
2008 Marnie Duncan, Adam D. Thomas, Nina L. Cluny, Annie Patel, Kamala D. Patel, Beat Lutz, Daniele Piomelli, Stephen P. H. Alexander and Keith A. Sharkey. Am J Physiol Gastrointest Liver Physiol295:1255-1265, 2008.
SPEAKER "Paradigms in Mechanical Ventilation." Hospitalist & Resuscitation Conference, Montreal, Canada, 2020.
SPEAKER "There and Back Again: Clinical Insights from ICU to the Emergency Department" – Emergency NursesAssociation of BC Conference, 2019
SPEAKER Vancouver Island Emergency & Critical Care Conference. 2019
How to expand your community of practise
SPEAKER Plenary Session – Emergency Nurses Association of BC Conference, 2018
Geriatric Session FOAMed
SPEAKER "Dogmalysis in Trauma" Canadian Association of Emergency Physicians, CAEP 2015, Edmonton,Alberta
"Resuscitation update" Top 5 in 5 Emergency Medicine Conference – Victoria, BC 2016
2010 Thomas, A, Clancy, E, Van der Meer, F, Buntain, B, Grant, M. Hatfield, J, Rock, M. Exploring Risky Behaviour: factors relating to community perceived connections between animal and human health amongst the Maasai of East Africa. CSCI PROGRAM, PROGRAMME SCRC OTTAWA, 22SEPTEMBER, 2010.
2009 Thomas, A., Buntain, B., Grant, M., Rock, M., Hatfield, J. Health Promotion @ The Animal-Human Interface: Exploring Cultural Perceptions of Human and Animal Health Amongst the Maasai of Northern Tanzania, East Africa. University of Calgary Leaders in Medicine Research Symposium; Calgary, Canada.2009.
2008 Birks L, Thomas A, Powell C, Hatfield J. Community Engagement: Developing an HIV/AIDS Peer-to-Peer Education Program for the Maasai Community in Ngorongoro District, Tanzania. 8th IUHPE European Conference on Health Promotion and Education; Torino, Italy; September 9-13, 2008.
2008 Powell C, Thomas A, Birks L, Allen L, Hatfield J, Magori C, Adams N, Musiba C, Manyama M. Evaluating the process of community engagment and how knowledge, attitudes and beliefs of the Maasaiinfluence HIV/AIDS care seeking behaviour. 15th Canadian Conference on International Health; Ottawa, Canada; October 26-29, 2008.